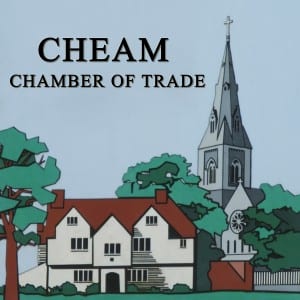 Important Announcement
Cheam Chamber of Trade 2015 – Annual General Meeting – Whitehall Cheam – changed to Tuesday 23rd June at 6.00pm.
The Cjeam Chamber of Trade is an organisation setup to look after the interests of the Busineses of the Traders located in Cheam in the first Instance and the Cheam Community at large as a result.
We organise and contribute to Various Events, including the ever growing Late Night shopping Event in December which brings over 3000 people to Cheam. In addition, we liase with Sutton Council, The  Belmont and South Cheam Residents' Association, the Police, Local Councillors  and even TFL on issues like Public Realm Funding, Parking and Regeneration.
All this work is carried out by a very small committee of Traders, who have a full time business to run as well and we are in need of candidates and Volunteers as the Demands on the Organsisation grow.
Please inform all Cheam traders of this change , we are need a strong attendance at the meeting of all traders intersted in contributing to this organisation, in the form of
Opinions and Suggestions,
Candidates to volunterr and Contribute with various positions on the Committee.
A more detailed Agenda may be posted on this site later this week in an update or a subsequent Post, so please keep an eye out for it.