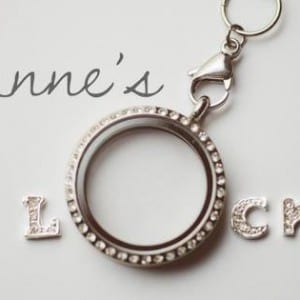 The Closet is an exclusive stockist of floating glass lockets. These are unique lockets that are designed by you and custom made for a bespoke piece of jewellery that tells your story, a special memento that reflects you or that special someone.
You are the creator of the locket. Create something personal to reflect beliefs, hobbies and personality. With lots of charms to choose from it's easy to create a personal and memory-invoking piece.
The lockets are made of stainless steel, which means they are nickel free, hypo allergenic and have a non-reactive surface. It also means they do not rust or oxidise.
These bespoke lockets make beautiful gifts for any occasion: new baby, bridesmaid, Mothers day, birthday, wedding, graduation or anniversary.
If there is a specific charm or locket that you are looking for, please get in touch. We will happily fulfill bespoke orders.
The Closet Boutique
9 Station Way
Cheam
Surrey
SM3 8SD
020 8642 2959
www.thecloset-boutique.co.uk